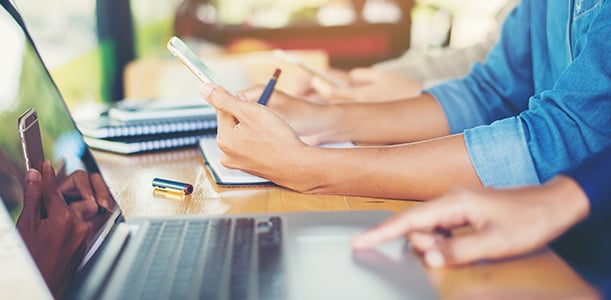 The most stressful practices today rely on physical therapy software programs that make documentation, scheduling, billing, and reporting much more accurate and efficient. If you are serious about taking your practice to the next level, it's time to find affordable physical therapy software that can help you achieve your goals. With the right solution, you can easily implement the following strategies to make your clinic more productive:
Efficient Scheduling
A good software system eliminates appointment scheduling mistakes and delays caused by standalone desktop scheduling software or manual schedule registers. Innovative physical therapists use such systems to make it easier for them and their staff to update schedules 24/7, using any device and from anywhere.
Better Documentation
Do you often deal with misplaced records? Perhaps it's time to do want innovative physical therapists do—they use documentation software solutions that generate easily storable and sync-able electronic documents. This gives them quick access to all files and reports about a patient whenever necessary. In addition to having built-in notes, the software should have an effective storage system that can save any type of document to a patient folder, such as a handwritten note or chart. I should also have the capability to store a vast array of file formats such as excel, word, PDF, JPEG, etc….
Fast and Accurate Billing
You need to be in complete control of your billing requirements in order to run a successful practice. Private bills, bulk billing, employee payments, insurance claims, and invoice requirements have to be created and directly dispatched in a seamless way. Use software that is designed to minimize financial losses and confusion.
Better Practice Management Reporting
Whether you are managing your practice by yourself or have a large staff, it's always prudent to have a clear picture of how things are running. Use physical therapy software programs that optimize real-time information for tracking business growth and facilitating better decision making. The most innovative physical therapists have access to reports about every aspect of their practices. These reports are ready for access and integration to fulfill any strategy with a click of the mouse or a touch of the screen. At present APOLLO is on adding more billing reports that have been requested. APOLLO is constantly addressing custom needs of clinics for reporting purposes.
A good software solution like Apollo can help keep your practice efficient with its user-friendly and comprehensive features. If you need a digital solution for managing documentation, billing, scheduling, and reports created in your practice daily, you can't go wrong with Apollo's flexible model applications. Access reports and records securely from multiple permitted devices any time. Get a clear picture of where you stand in terms of finances, staff responsibilities, scheduling, and patient loads in one go. With this robust and affordable physical therapy software, you can focus on your practice, reduce your costs, and improve day-to-day efficiency.