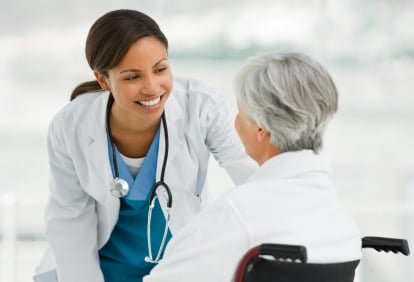 Apollo physical therapy software was built by PTs for ease of use, everything from a patient coming in to insurance and billing everything has been built to ensure optimum efficiency.
Cloud computing Apollo Practice Management works completely on a cloud hosted platform. It offers several benefits for physical therapists including quick, secure access to operations at any time, thus reducing cost, improving efficiency and return on investment. Benefits for physical therapists:-
No need to buy software, hardware and servers.
Free Updates for life.
Predictable, fixed monthly licensing cost helps provide better returns on investment.
It is simple, easy to use and eliminates paper based storage.
Works with your billing software service / clearing house.
Seamless Switch
Via data Conversion from legacy platforms used by PTs. Our programming team can assist PTs in porting their legacy software to the cloud, this process includes a full import of all patients, records and documents.
Freedom of Access
Apollo Practice Management can be accessed from any location at anytime as all data is stored on the Cloud. All you need is an internet connection and web browser, provided by a PC, Mac, iPad, tablet or smartphone to log in to your account. With Apollo Practice Management you can begin notes on a laptop and complete them on your phone, giving users the freedom to access the database irrespective of its location.
Security and HIPAA Compliance
Security is our number one priority. We ensure all necessary steps to secure your data storage. Any data sent from one user to another across multiple locations are encrypted by establishing SSL protocol, thus maintaining patient confidentiality.
Reliable Support System
For any help you may need now, or in the future in running your practice with Apollo Practice Management, we offer phone and email support completely free in addition to our support forum that includes answers to all the commonly asked questions.
Integrated with YOUR Billing Processor / Clearing House
Unlike most other practice management softwares we can integrate with any billing service provider you choose, often retaining an existing business relationship with a clearing house means a lot less trouble in making the switch to new software.