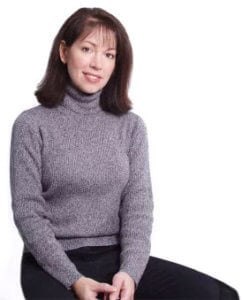 Director Treatment, Orthopaedics Plus
Apollo Practice Management System has given me valuable tools to manage accounts receivable, referral management, documentation and scheduling. I have been able to be more efficient with my marketing dollars, and collections efforts. Coupled with responsive technical support, it is a product I would recommend to anyone who is looking to get a clearer picture of their business.
Mount Auburn Physical Therapy Associates, PC
Our clinic has been using Apollo Practice Management Software for the past 2 years. The program is straightforward, efficient, and easy to understand. The learning curve for my staff was a matter of days vs. weeks. Phone support for any problems that might arise is promptly handled and resolved within 1-4 hours. The recent changes in Medicare billing requirements easily interfaced with the software without any delay in billing or workflow. The reports the system generates are valuable for monitoring various aspects of my business. My collections are excellent and my accounts receivables are the best they've ever been; we rarely have any monies owed beyond 90 days.
I can recommend Apollo Practice Management Software without hesitation as an excellent addition to any clinic.
Administrative Assistant at North Texas Therapy Innovations
Patient scheduling is seamless. Entering patient encounters is very user friendly and easy. Sending claims to insurance is quick and easy; claims rarely get rejected. Apollo keeps on top of new rules regarding sending claims so that I don't have to. Customer service returns calls/emails within 12-24 hours or less.
It would be very beneficial if there were a specific method for posting refunds to patients and insurance companies. Posting insurance EOB's can be time consuming.
My overall experience with Apollo has been positive. Randy goes above and beyond the call of duty to make sure questions are answered and concerns are addressed.
President at Total Body Rehab, Inc.
The software is inexpensive in comparison to other products on the market. It has the features that are necessary in a billing software. I can say that the support that I have gotten along the way has been phenomenal!! Randy is fun and easy to work with and is always willing to help when needed. It is certainly a process and Randy makes an effort to not overwhelm you in the beginning. He believes in a gradual learning curve. I think this has made it easier to learn overall.
Randy brings his knowledge of the industry to the table and has given many helpful suggestions about other facets of the business that don't necessarily relate to the software.
Office Manager at Wakefield Physical Therapy Associates
Our office is very happy with Apollo. The transition from our old program to this went very smoothly and we were able to get help immediately with any problems that arose. We never had an interruption with our billing which says alot about this software. We feel that it's relatively easy to get around the different screens for each patient.There is a report or list for anything you might need and if there isnt one there, they are willing to work with you and create one for your office. I especially like the fact that when I have a question or need help with something, I can get immediate attention. The new update is great; I think it's actually easier to read. The only screen we have a problem with is the transaction screen for the patients-we have a hard time with having to scroll up or down to see what each column is. Overall, we are extremely happy that we made the switch to Apollo for our office and would recommend it to other PT offices.
Office Manager/Billing Specialist at Spectrum Therapy Center
When my company purchased Apollo we had no idea what the outcome would be however, we have been nothing but pleased and extremely happy with this software. Not only is the system very user friendly its presentation looks very appealing also. Randy and his IT staff are very knowledgeable, easy to contact, easy to talk to and eager to help. I have not had one single problem with Apollo and I don't plan to with how efficient they are. I am able to manage all patient information and bill right from the same software. Seeing as we are a therapy center our previous software did not give you these options. Anything and everything in Apollo can be customized to your office's needs.
On a personal level, I have worked with Randy dealing with my local insurance companies that I par with. Randy and I don't even live in the same state and he managed to solve the problems. He will go above and beyond to make sure your office runs as smooth as ever. You can guarantee speedy response time and answers right away.
If you or your office is looking for a software that is specific to their needs, professional, easy to follow and that lets you work with live people over the phone then Apollo Practice Management is the software for you.
Office manager at Orthopaedics Plus
We have been using this software for years now. There were some issues early on, as new software tends to have, but the developers took our feedback seriously and were able to fix the issues, and change some features to be more user friendly. My 5 star rating for ease of use was not always the case. Today the product is solid. Changes are ongoing, to meet new industry standards, such as ICD-10, and improvements and additions based on user feedback, such as EMRs. If any issues result due to those, they are fixed promptly. The electronic scheduling remains my favorite part. We can quickly book patients. I've had some people mention it took 15 to 20 min longer to get 1 appointment at the MD office than it did to get a series of appointments with us. It's not the office staff slowing them down. That helps our company look good. Text/email reminders for appointments, as well as texts when appointments are booked, have also been popular with our patients. Being able to check that everyone scheduled has codes billed is a big plus.