See how Apollo can help your practice
All In One Web Based EMR, Scheduling, Billing and Reports
Get a Free Demo
Complete the form below to request a free Apollo Practice Management demo. One of our specialists will contact you shortly to schedule a time that works for you. Thank you!
Apollo Practice Management believes in elevating the therapy profession, not spamming your inbox. And we know your time is valuable, so our demos are short and to-the-point. There are no hassles, hoops, or obligations.
Request a quick and easy demo
Access your patient's records anywhere, anytime, from any Internet-enabled device
Accomodates your present paper charts
Proved to reduce your no-shows and cancellations by over 30% with automated appointment reminders
Ensure your clinic is HIPAA and Medicare compliant
Streamline your claim submission process by using our 5010 module
Pay month-to-month with no contracts and no setup fee
Free import of your date for a limited time!
Built in email reports and efax
Built-in PQRS and Functional limitation codes
Scan/upload, go paperless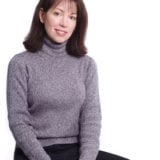 Alan Visnick PT,OMT,LAT,C
Director Treatment, Orthopaedics Plus
Apollo Practice Management System has given me valuable tools to manage accounts receivable, referral management, documentation and scheduling. I have been able to be more efficient with my marketing dollars, and collections efforts. Coupled with responsive technical support, it is a product I would recommend to anyone who is looking to get a clearer picture of their business.