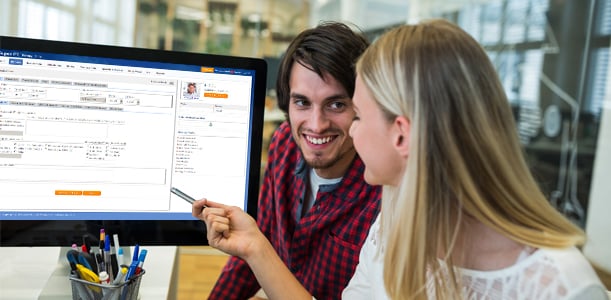 Physical therapy documentation software can help solve the most common problems faced by practitioners today: misplaced or lost documents and records. Combine with practice management reporting software, it can ensure you make your clinical documentation functions more efficient by generating electronic documents that are easy to store, sync, and backup. You and your staff have easy access to all information about a patient in an easy to use platform that saves time and increases productivity in your practice. After all, effective clinical documentation is all about accuracy and organization.
But even though practice management reporting software and physical therapy documentation software are great tools, they still don't replace the skills and knowledge of therapists in providing compelling and easy to understand reports of the condition and progress of their patients. Be sure to follow these rules of clinical documentation for best results:
1. Avoid jargon
Can your reader understand your report? To increase comprehension, avoid including physical therapy jargon. Most physicians probably don't understand what "closed chain," "PA Glide," or "PNF" means. Spell it out. Don't write "HEP" and instead write "home exercise program."
2. Include only relevant information
As a physical therapist, you no doubt want to do a thorough job whenever you evaluate a patient. Ruling out pathology and doing all the documentation necessary to support Functional Limitation Reporting (FLR) measures is all part of the drill. However, referring physicians don't want to see unnecessary information. So make it a point to include only data that is useful for your reader.
3. Tell a story
A good clinical documentation tells a story that readers readily understand. Try applying the 'Fifth Grader Test.' Read your report and assess if a fifth grader will understand, at a reasonable level, the problem of the patient as well as your treatment rationale. Concise, useful, and understandable clinical reporting is always worth the effort.
Clinicians sometimes forget that are not only writing this document to the physician, you are also writing it to adjusters, claim representative, other PT's, OT's and SP's as well as the patient themselves.
These 'golden rules' may seem easy to understand, but it takes practice and mindfulness to truly do it well.
If you are interested in making your clinical documentation process more accurate and efficient, consider using Apollo physical therapy management software. It provides easy and instant access to all patient records to you and your staff via secure access for multiple devices and users. This system also enables simple remote coding initiatives. It ensures that no document, records, or paper files are lost or misplaced while eliminating redundant storage space requirements. You can create your own configurable template(s) to choose from to meet any type of clinical documentation requirement. All online communications are encrypted. The system also allows you to readily upload patient handouts, care plans, or scanned documents into a secure cloud system, eliminating reliance on paper records. This software even helps your practice avoid penalties by ensuring that you remain FLR compliant.