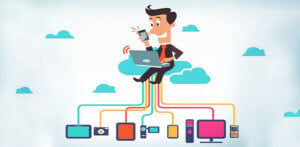 Cloud software is slowly taking over almost all types of practice management systems, from spas to multi location hospitals everybody is moving or seriously considering the move to the cloud.
Most Physical therapists have been introduced to cloud software and have been through many demonstrations of the technology. Today I am going to try to answer some of the more general questions that we come across.
1. Access is always via the internet, a strong and stable internet connection is imperative. The fear of the internet going down is easily overcome by either installing a backup connection or simply working via your phone!
2. Data security concerns that are mostly unfounded. Most data security issues happen due to inadequate security within office premises. Because software now holds your data in the cloud you have several security advantages plus an audit log on who did what.
3. Often the main element that holds PT's from moving to the cloud is the magnanimous amount of work that would be needed to move patient records. Fear no more, as most systems should have a direct import routine from popular legacy software.
4. PT's are afraid that training would be pain as users who know the old software may be against the change. This fear is largely unfounded as well, most users have now been introduced to social networking and general services off the browser and they would welcome a change to a faster and more seamless system (they can do their own schedule from home)
5. Some PTs worry that software is rigid and it would not be possible to accommodate their processes. Although its not always possible to make every change, most cloud software providers are open to suggestions and changes. This is especially true if changes can happen quickly. The reason being, the constant need to remain ahead in this competitive industry.
Apollo is leading the way in innovation for Physical Therapists. Apollo's many users have realized savings of 100's of man hours and improved patient outcomes. Patients appreciate the automated reminders and access to the cloud based questionnaire which saves them time at the practice.
Contact us today for a free demo account.