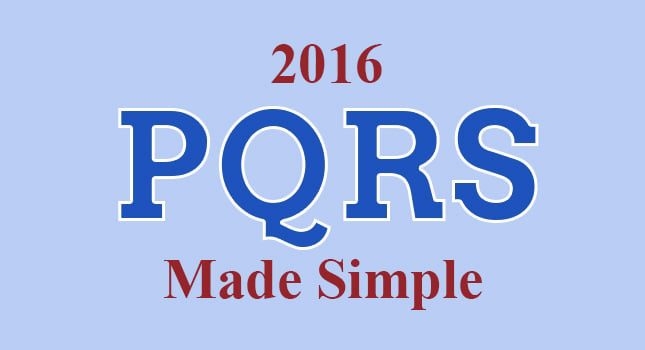 "PQRS Basics" document for 2016 is now posted.  As we do each year, we have summarized the participation requirements and rules for PQRS for your convenience. New for 2016:
Measure #154, Falls Risk Assessment, has new definitions of what needs to be included in the risk assessment, and while all the elements must now performed (which was not the case previously), they don't have to necessarily be performed on the first visit (though the reporting is only done with the eval or re-eval).  CMS has a new tool for looking up the measures easily so you can see what's needed.
Measure #226 Preventive Care Screening for Tobacco Use can now be reported by Speech therapists.
The OT measure #173 has been deleted and replaced with #431 – both are about "Unhealthy Alcohol Use."
Providers only need to report on one cross cutting measure instead of two (almost all PT/OT measures are cross-cutting, so this has not been an issue).
Finally, if you don't do it now, you should periodically check your feedback reports online to make sure you are submitting correctly (many offices only found out in November that they did not submit correctly for 2014 and will now have the 2016 penalty applied).