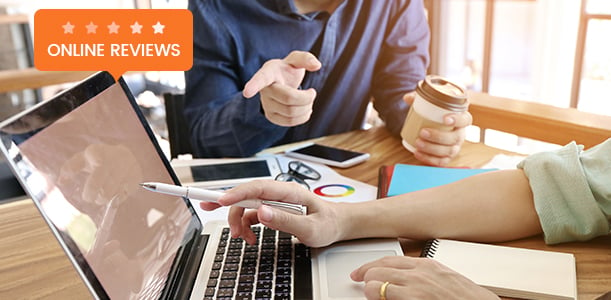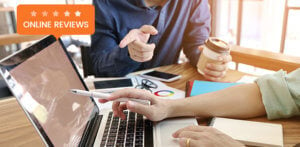 Statistics have proven what we have known for a long time now – Online reviews and social sharing has transformed the way patient select physical therapists and play a significant role in patient retention and acquisitions.
The rapid proliferation of social networks has radically changed the way patients select health care services. More and more users are utilizing online reviews to acquire information and compare healthcare facilities and quality of care before making an appointment.
The physical therapy industry has undergone a paradigm shift over the last decade, from being provider-driven to patient-driven. Today, more than ever, it is crucial to gauge the importance of online reviews and take constructive steps to build your online reputation. Today, your prospective patient has already made a well-informed assessment before even walking in your clinic for their first appointment.
The latest physical therapy trend suggests:
More than 80% of patients use online reviews to evaluate physical therapist

More than 50% of patients use online reviews as their first step in finding a new PT

75% of patients trust online reviews as much as personal recommendations.
Simply put, your patients are doing their homework online before choosing your physical therapy clinic. Comments and rating from fellow patients and response from hospitals are today the most popular way of gauging the quality of care they will receive from your facility.
The online review helps prospective patients understand what they can expect they come to your clinic – the friendliness of the front office staff, parking facilities, the comfort of the support staff, the quality of your healthcare, the therapist's clinical knowledge, and the overall cost of receiving treatment. Prospective patient than using this information to select health care providers who align with their unique needs and treatment philosophy.
Online reviews also help you to understand what your patients value.
By keeping a tab on your patient's reviews, you will be able to respond to what your patients expect from your healthcare facility and understand what things matter most to your patients. For example, if numerous patients were discussing appointment scheduling delays when they visited your facility than you can use physical therapy software to improve the quality of your healthcare. If the lack of speedy, accurate billing is frequently mentioned, then you know your patients are demanding a smooth payment processing. That, in turn, may encourage you to install Practice Management reporting software to grow your business.
The easiest and most effective option to showcase reviews is using Google reviews or Yelp reviews, samples below.
https://goo.gl/maps/tiiesGn1pwN2
https://goo.gl/maps/Q53SPzwPjmy
https://goo.gl/maps/8az5GWZANkK2
Online reviews are quite simply, a valuable source of information that you may not be able to get from your patients directly. Smart healthcare providers can use that information to take steps now to make your patients happy and improve the overall patient experience. And it is probably the best way to keep your patients coming back.