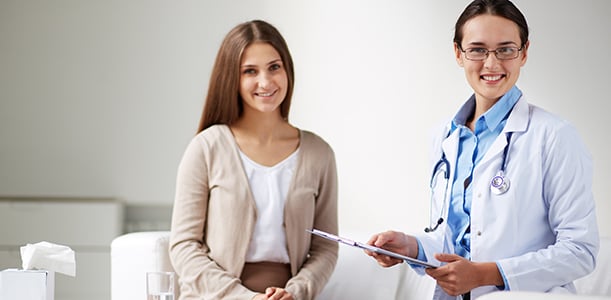 Patient referrals boost your reputation, build your credibility, and helps to grow your practice by attracting new patients to your clinic. Working towards developing creative, robust, and smart strategies to encourage patient referrals is one of the effective, yet the cheapest way of growing your practice and expanding your patient base.
Here are the 5 most effective ways to increase patient referrals to your PT practice:
1) Just ask patients for referrals.
Seems relatively simple, right? If your patients are satisfied with your services, they will be more than willing to refer your services to their friends and family. A simple sign in your clinic that says you would appreciate referrals from satisfied patients is all it takes. You can also train your staff to be more proactive and take the opportunity to ask patients for the referral through text messages, emails or face-to-face.
2) Referral program
Physical therapy clinics need to be more inventive in creating referral programs that patients look forward to using. PTs can either offer cash incentives, coupons, or discount programs that can be used for future visits.
3) Social media and website
Your website, mobile app, or social media pages offer a great way to connect with present patients and promote new referrals. Since, so many of your prospective patients are looking for suggestions about new facilities, PTs, and health care treatment online, it is only prudent to have an engaging presence online. Allowing your patients to provide testimonials on your website, or social media accounts helps to improve your online reputation.
Also, encouraging them to review your services is another way of showing your patients that you value their opinion and you are open to taking their suggestions. You can also feature testimonials from current patients in brochures, on social media profiles or your website.
4) Cultivate new referral sources
Ensure your referral process instantly captures the source of new referral visits. Include a field in your online or offline referral form that allows your patients to list their referral source. This way, you will be easily able to reach out to the referring patient and extend your gratitude personally. This would encourage them to offer more referrals, and you will be able to nurture your relationship with your patients.
5) Get your staff trained
Motivate your team so they can ensure your patients have the best experience when they visit your practice. Ask them to list any patient concerns, address any issues your patients may be facing, collect feedback, and thank them profusely for visiting. Simplifying the billing system by using physical therapy billing software will help you improve the patient experience. PT EMR software can also help you streamline the before, during and after the patient experience to improve physical therapy outcomes.
In a nutshell, patient referrals are a critical source of revenue and growth for your PT practice. While it may seem that receiving referrals, require a lot of effort, technology, and platforms like
physical therapy billing software
have made it easier for PTs to engage with patients more efficiently and drive referrals.