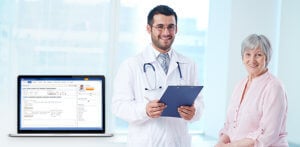 Appointments in the medical office are so important because they are your client's only resource for using your services. Without proper scheduling, your clinic will quickly become a chaotic, unorganized mess. This raises stress not only for your staff but your clientele as well.
With patient appointment scheduling software, you can better organize your patient appointment schedules. Therapy scheduling software also comes equipped with other beneficial features like automated e-mail and text message reminders, which the system sends out to patients and booked individuals on a specific date prior to their scheduled appointment; recording and record-keeping capabilities that make it quick and simple to access data associated with a specific appointment; and repeat patient reminders, which the system sends out automatically when a specified amount of time has expired between appointments.
Few patients need more than one visit or regular check-ups, keep track of such records and recur their appointments just by turning on the recurring option on your scheduling software to seamlessly allow your patients to rebook the appointments, weekly or monthly. This option can bring back all those patients who haven't been to the regular checkup to see you within time by simply sending notifications via SMS and emails.
Patient appointment scheduling software
makes it easy to set up appointment reminders via email or text, which translates into fewer missed appointments. That's good for your patients, who get the care they need; good for your office staff, who spend less time on administrative work; and good for your bottom line.
Better preparation of patients prior to their appointment improves treatment quality.
The interface allows configuring clinic and physician working hours, appointment capacity, overbooking limits, appointment types, appointment durations, and more.
Managing changes in staff schedules, rescheduling appointment blocks and so forth Reports that prints future/past appointments by appointment date or status. Can track work-load on clinician by generating scheduling report by the clinician.