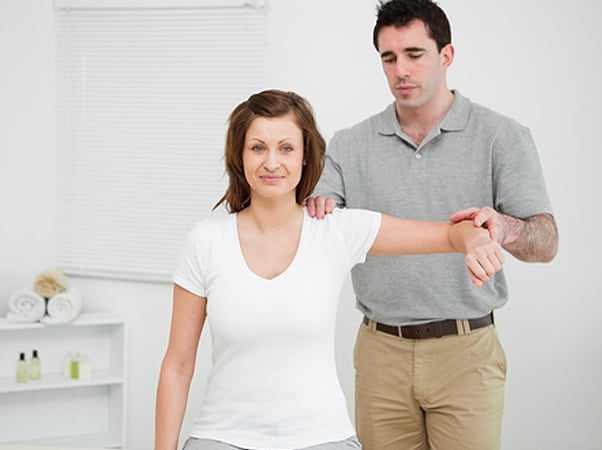 Physical therapy management software is what you need if you wish to grow your PT practice. The outpatient rehabilitation industry is worth $29.6 billion that is set to grow 7% each year through 2018. And physical therapy accounts for 90% of all outpatient rehab spending estimated at $26.6 billion, according to the Harris Williams & Co Physical Therapy Market Overview of 2014.
Growing your practice in this thriving industry requires physical therapy management software that will help you manage your tasks. From scheduling to reporting and billing, the right software provides seamless workflow. With its aid, you become more productive and efficient. You can then expand your business to include more services.
Additional specialties to consider are:
Cardiac Rehabilitation (CR) and Exercise Training Programs
Physical therapists can help patients increase their cardiac fitness and reduce the risk of heart failure. CR programs have been proven to improve the quality of life and provide effective cardiovascular disease (CVD) prevention. You can offer this service to those who are at high risk of heart attack and those who underwent heart surgery.
The program could include exercise counseling and training, education for heart-healthy living, and counseling to reduce stress.
Physical and Work Capacity Evaluations
Injured workers need physical therapists to help them regain their strength and endurance. The Physical Capacity Evaluation (PCE) includes pushing and pulling, sitting and standing, lifting, and carrying. The Work Capacity Evaluation (WCE), on the other hand, includes the physical capacity evaluation plus an assessment of whether patients can perform the tasks specified in their job descriptions.
The PCE and WCE are needed to facilitate claims. They also serve as a guide to employers as to the physical functions and abilities the patient can successfully and safely perform.
Sports Rehabilitation
Physical therapists can help athletes prevent sports injuries by assessing their footwear, bikes, and other personal sports gear. They can also rehabilitate patients suffering from injuries such as an Achilles tear, neck, back and hip injuries, ankle injuries, bursitis, muscle strains, and stress fractures.
Physical therapists make it possible for patients to return to their favorite activities through early detection of the root cause of the injury. The sports rehabilitation program could also include injury prevention education.
Women's Health Related to Pregnancy
Physical therapists can provide a noninvasive remedy for various gynecological and obstetrical issues. Some problems that can be addressed are mastitis, pelvic pain, prenatal and post-partum conditions, and urinary continence.
There are many services that your PT clinic can offer. But you can't grow your PT practice if you don't have the right physical therapy management software. The tasks that come with running a PT service can be overwhelming but still manageable if you have the right tools.
The World Health Organization has estimated that the world geriatric population will be about 2 billion by 2050. As the world population ages, the physical therapy industry grows. There will be a rising incidence of orthopedic disorders that will require your care. Be ready to grow with the industry. Get physical therapy software that's packed with useful features today.