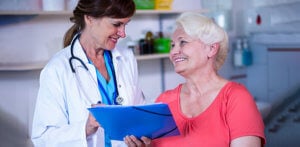 Sometimes, tedious aspects of practice management like documentation and data entry interfere with a PT's ability to provide quality and actual service, hence compromising your physician-patient relationship and diminishing client satisfaction with your care. The demanding requirements of PT documentation as well as the recent shift toward value-based care create more work for therapists and add to the already long process of patient-on-boarding and even the retrieval and review of old patient records. As a result, PTs become limited in their ability to deliver high-quality care for their patients and to focus on their patients' needs. Fortunately, PT practice management tools like Apollo Practice Management software exist to provide physical therapists not only with an efficient physical therapy EMR system but also a range of features and functions that can truly help enhance their relationship and ability to provide quality care for patients.
Administrative activities continue to command more of a PT's time outside of their care-related interactions. Nowadays, therapists tend to spend more time in front of computers and less and less time with patients because of documentation requirements and tedious data entry. This is where physical therapy documentation software systems come handy. Even though most therapists would rather spend more time tending to the needs of their patients than clicking on a
physical therapy EMR
system, documentation is an important part of their job and the best way to get around this is to find a good physical therapy documentation software that can streamline the process and give PTs more time to cater to their patients. Here are even more ways to improve PT-patient relationships in your practice:
Accurately document patient visits with the help of the right EMR. Consider the way that you document and choose a streamlined system that will allow less errors in your inputs. Not only will this ensure accurate records, but it will also allow you to better keep track of patients' progress and in turn improve patient outcomes.

Use

documentation technology

(physical therapy EMR and documentation software) that is not just feature-packed, but user-friendly. This way, documentation can be quicker and a lot more efficient.

Look for a

physical therapy documentation software

that offers customization option.

Choose systems that feature templates and/or stored libraries that streamline repetitive actions and reduce the need for re-entering commonly used terms or phrases.

If you do house-calls and outpatient therapies, choose systems that feature tools and capabilities specific to these types of services.

Finally, choose technology that is fast, intuitive, and specifically designed for PT practices.