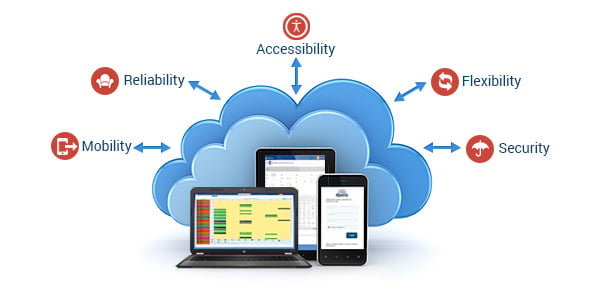 A new survey by Apollo Practice Management suggests that many independent physicians are opting for cloud-based EHRs and PM software instead of sticking to paper records to improve their move to stay independent of large hospitals and other large healthcare providers. Failing at keeping up with administration has led to over 10% of physicians giving up their private practice and accepting takeover bids from larger healthcare providers and hospitals. These physicians were looking at the need to increase their profitability and revenue generating methods while maintaining their organization and filing.
Now with the development of new software and the cloud-based method of data storage and retrieval, physicians are gaining an edge to help them remain autonomous. Patient records and billing for services are more easily and more quickly accessible today through cloud technology which helps the physicians to give better patient care. The majority of practices felt that the key to their survival would be in using seamlessly integrated systems that included all their RCM/PM/EHR needs which would greatly improve their productivity and profitability.
Many physicians are suffering from diminishing reimbursement and underutilized or inefficient billing and records technology, which are leading some physicians to predict low profitability in 2014. A common complaint from PT's was the lack of sustainable business plans available with EHR/PM management companies. Their systems aren't always seamlessly integrated, which interrupts the workflow in the practices so these physicians have to choose which company to use carefully and this can take up too much time.
The survey conducted by Apollo found that nearly 90% of the physicians that participated stated their billing and collection systems needed upgrading and the reasons for this were all based on economic factors and government regulations. Of this group, 92% were only considering systems that integrated seamlessly with EHRs while 34% were looking into adding this service to their present system.
They are still interested in changing the PM/EHR software that they are currently using but they don't have the needed capital to invest for that, which is why they are very interested in cloud-based EHR systems and PM software which require little initial investment and no upfront costs, but immediately improves the PM operations. The top performing EHR/RCM/PM companies are not the biggest EHR vendors, but many of them offer cloud- based systems that effectively meets the needs of physician practices today. These companies tend to be more popular with primary care practices rather than with medical or surgical specialty practices. Unfortunately, most vendors do not offer any training to new users; so many physicians will depend on implementation consultants for help instead of using vendors when they replace their systems.
Some practices prefer to outsource some or all of their billing and collections in an effort to correct problems in their RCM operations so they are looking for cloud- based vendors who have out-sourcing options. This is in fact the preferred mode of operation for today.