A lot of our users are finding that even though they have put down a valid ICD-10 the payer is denying for not being specific enough. Apollo has a simple solution for this situation. First go into DX A of ICD-10 and find your DX by word search. Lets try adhesive capsulitis of shoulder (M75.0).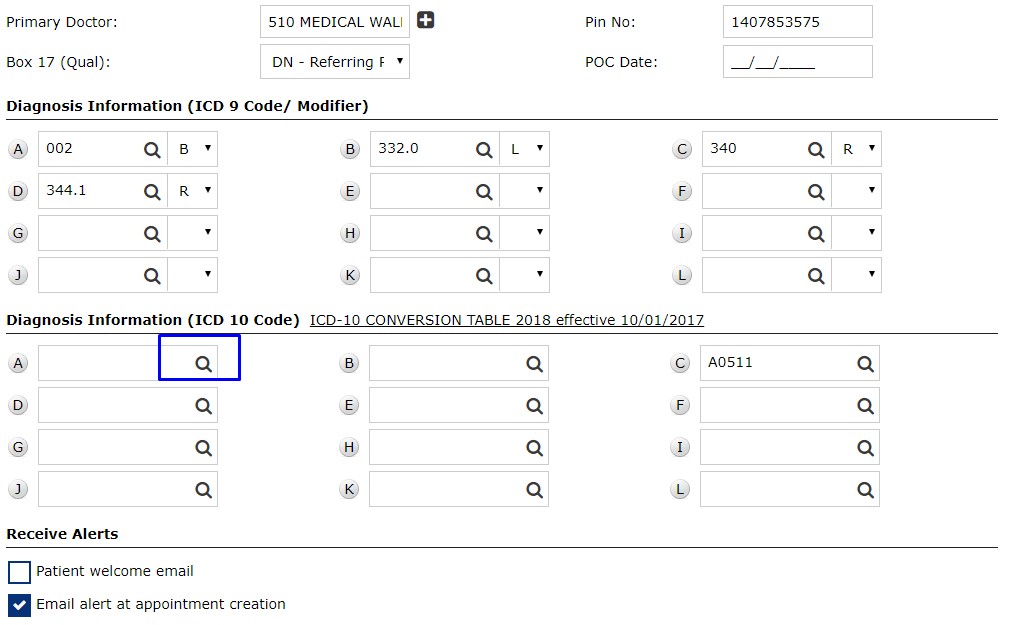 Now I want to find out the most specific code. I go into the lookup on DX B and again ask for a word search, but put in M75.0 and press enter.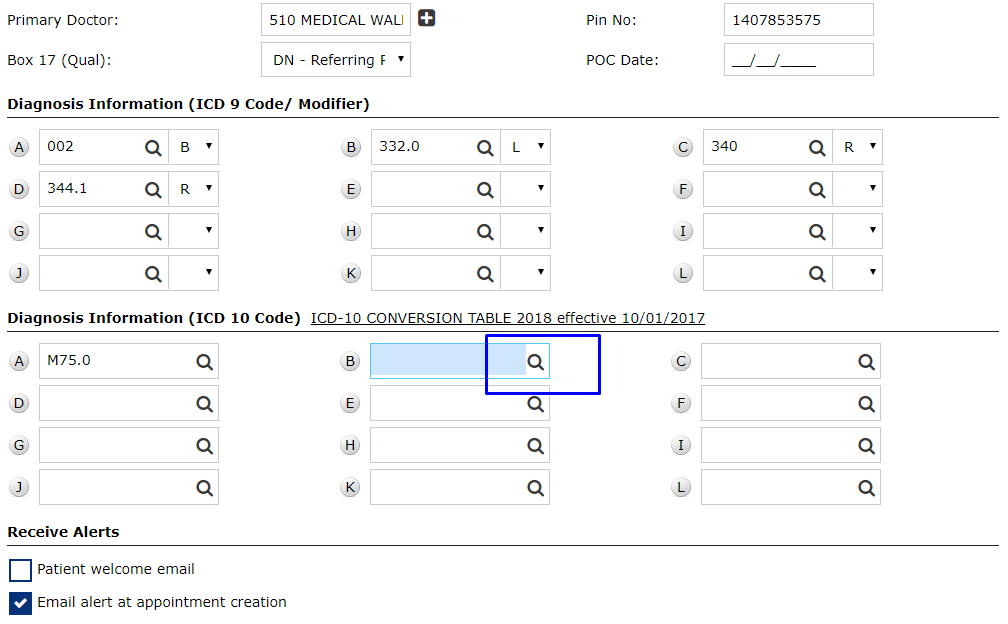 You will notice it is going to give you 3 more options: M75.00, M75.01 or M75.02. This is as specific as it is going to get. Pick one of these DX's and you have picked the most specific.