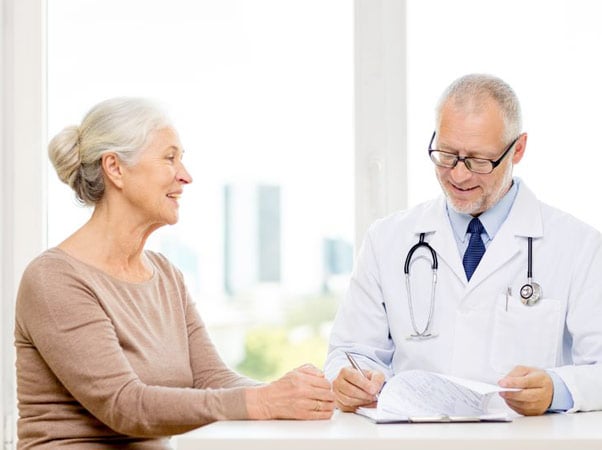 With retirement comes the worries of managing your finances. While it seems easy to get by on the pension one receives, escalating medical expenses remain a challenge. It is for this very reason that most find it difficult to enjoy what we usually call 'the golden years'.
Having a proper insurance policy can save one a great deal of trouble and stress if the policy chosen is reliable. Consider the physical strain the elderly generation is under these days. This constant stress and strain often leads to the older generation going for physical therapy, and the costs incurred can put an even greater strain, both physical and mental, on the patient. The government introduced Medicare policies to cater to the needs of the elderly citizens. Most people, however, are unaware of what these policies help with, missing out on all the benefits they could enjoy with a Medicare policy.
So here are five things you need to know about Medicare:
If you, or your spouse, have been paying Medicare payroll taxes for at least ten years before retirement, you are automatically eligible for a free Medicare Part A policy that covers hospital visits. Medicare Part B, on the other hand, has a cost. Part B covers doctor visits, outpatient services, occupational and physical therapy, and so on. Medicare Part C, or Medicare Advantage Plans, cover both Part A and Part B along with a few additional benefits, which may also include Part D (prescription drugs).
While Medicare policies cover citizens over 65 years of age, those below 65 years are eligible in case of certain disabilities or end-stage renal disease (ESRD). If you aren't getting benefits from Social Security at least 4 months before you turn 65, you'll need to sign up with Social Security to get Part A and Part B. When you're first eligible for Medicare, you have a 7-month Initial Enrollment Period to sign up for Part A and/or Part B. If you're eligible for Medicare when you turn 65, you can sign up during the 7-month period that: Begins 3 months before the month you turn 65, Includes the month you turn 65,and ends 3 months after the month you turn 65. If you want immediate coverage after retirement, signing up within three months prior can help in reducing the gap when your coverage will take effect.
For those who are not eligible for free Part A Medicare, the policy is available with monthly premiums for all benefits. For those who earn an income that is above a certain limit, Medicare Parts B and D would come at a higher cost. Along with the premiums, the cost of copayment, out-of-pocket expenses, and deductibles are also part of the insured's expenditure unless they have a secondary policy that would cover all pending expenses.
Most often, physical therapy is the most common ailment for Medicare patients due to the weakness of limbs and muscles. The physical therapy software used by Clinicians ensures a proper billing that is covered by your Medicare Part B policy.
With the advantage of changing your plans every year if required, you can ensure that you are covered for the needs that are more urgent as time passes by. The Annual Enrollment Period allows you to review your policy and change to your current requirements, making it flexible and patient-centric.
With all these benefits to help you through, having a Medicare policy should definitely be your priority once you retire.
Apollo suggests having material and contact references about Medicare in your clinic to help patients approaching Medicare age to be more informed.